---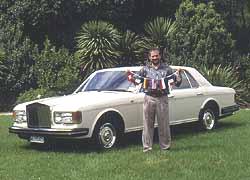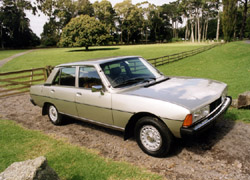 Welcome to New Zealand! I am Mark Wolk, your own personal tour operator and driver-guide. I am Swiss and New Zealander, and I speak English,
French
,
Polish
,
Italian
and basic
German
. I have had 25-years' tour and travel experience throughout New Zealand and hold a Rolls-Royce Factory Chauffeur's Certificate, qualifying me for my role as your driver-guide of private tours. I design personalised à la carte style driving tours of New Zealand, tailormade to suit your specific requirements. I can provide tours for from one to six persons at a time in my Rolls-Royce Silver Spirit, my Peugeot V6 or my minivan. Extensive tours of over 20 days are my speciality. With my Swiss hospitality I am well suited to pointing out the natural splendours of New Zealand to European and American travellers. I provide the best accommodation and restaurants available within your requests.

I have prepared several suggested itineraries to help you decide on your tour. You can find all suggested
tour itineraries here
. You can also select the tour best suited to the time of the year, your specific interests, or the time you have available on the
tour selector page
. If none of the suggested tour itineraries suits you, you can ask for a
custom tour
which I will be delighted to design for you.
I also guide private tours in
Australia
upon request.
Travel facilities
Rolls-Royce Silver Spirit transport
Peugeot V6 auxiliary transport
air conditioning in all vehicles
leather upholstery
detailed personalised tour itinerary in luxury folder
best available accommodation
best available restaurants
professional chauffeur and tour guide
references available
parties of 1 to 3 travellers per car
tour tariff includes transport, accommodation, wine, restaurants, sightseeing, commissions & taxes
mobile phone, fax & email facilities available whilst on travel
10 to 25-day tours recommended
Tour activities available
New Zealand native nature & wildlife experiences
food & wine tasting
sightseeing
geysers
glaciers
rainforests
giant trees
flightless birds, birdwatching
human & natural history of New Zealand
à la carte tour design
restaurants
New Zealand wine
helicopter flights
farming activities
mountain splendour
sporting activities
rivers
lakes
watersports
adventure activities