---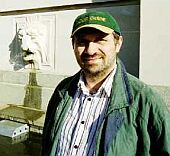 I personally guarantee that your New Zealand tour will include the best available accommodations within the selected category.
New Zealanders have developed an art of hospitality of their own. We are known for the homely welcome we provide. The most comfortable, pleasant and picturesque establishments are most of the time very small lodges, "Bed & Breakfasts", "farmstays", etc.
The small establishments selected on my tours offer a better quality than larger hotels (which are built and operated with large tour groups in mind). Your room will have as many features (if not more) than any international hotel, including - of course - your own private bathroom.

Have a look at the examples below to decide on your category - Boutique or Best available. Please note that these are examples only and the actual establishments on your particular tour might differ depending on availability. In all cases, I endeavour to accommodate you in picturesque and quiet locations. - Mark Wolk
---
"Boutique" accommodation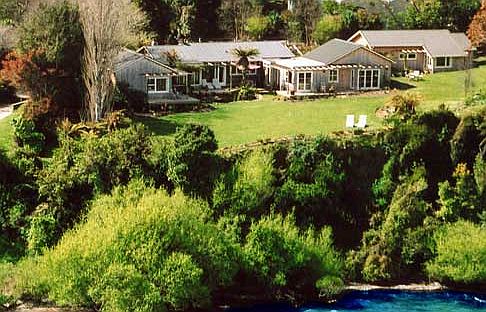 "Boutique" accommodation

This type of accommodation is usually offered as a hobby by New Zealanders who are proud of their homes, and love company. Depending on location, dinners are available in-house (we share our hosts' table), or we go out for dinner to a nearby restaurant.
---
"Best available" luxury lodge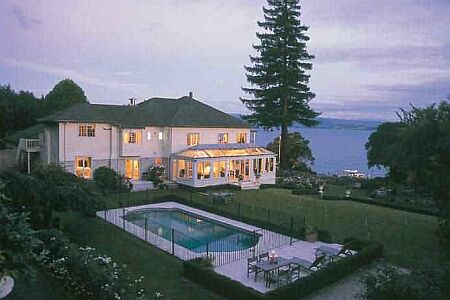 Luxury / best available accommodation

This type of accommodation is in professionally run lodges or small hotels. In most cases, the accommodation has a resident chef; in all cases, it is the best in its area.
Recommended:
Lake Rotoroa Lodge
Great fishing luxury accommodation set in stunning wilderness between Nelson and the West Coast, on South Island.
"Ferry Hotel" Bed and Breakfast Queenstown
Set in tranquil scenic surroundings, this is B&B accommodation suitable for the most discerning of travellers.
Kamahi Cottage Bed and Breakfast, Waitomo Caves
A regular inclusion on New Zealand Splendeur Tours' itineraries, this luxury countryside accommodation never fails to generate enthusiasm. Highly recommended!
Auckland small hotel
Ascot Parnell is a very fine Bed & Breakfast in historic central Auckland. English, French, German and Flemish / Dutch spoken.