---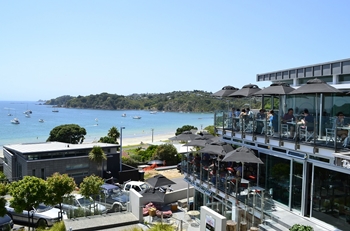 Look for cheap flights to New Zealand and treat your loved ones for a vacation in this stunning country. You and your loved ones will surely enjoy visiting the various beautiful places that this country has to offer. Both families and couples seeking a great time off will surely find this as an ideal destination for a getaway. Aside from the beautiful places in this country, the other thing famous about this country is its delectable cuisines.

New Zealand cuisine has come a long way since the 80ies. Local delicacies have benefited from French, Californian, Pacific and Asian influences. New Zealanders are more and more demanding and their taste is more and more refined. What a fantastic and joyful explosion of freshness and warmth altogether, with a twist of mouthwatering surprises!
New Zealand wines are relatively newcomers on the world scene; but maybe that is why they are increasingly placed among the best? It is true that New Zealand winemakers would all have learned their skill in the heart of the French
terroir
; but also that they don't hesitate to mix tradition with innovation.
All my tours (unless you request otherwise) include dinners in the best available restaurants (free choice of any three items
à la carte
), accompanied with best available New Zealand wines. So get ready for plenty of gastronomic research!

And, above all, this will be
your
tour - made only for you. So I always listen very carefully to any likes or dislikes you may have and make sure you won't get i.e. onions if you don't like them. Similarly, I love the challenges of special diet tours. Whether you like vegetarian, vegan, kosher, gluten free etc. - I will make sure personally that you are faithful to your diet.